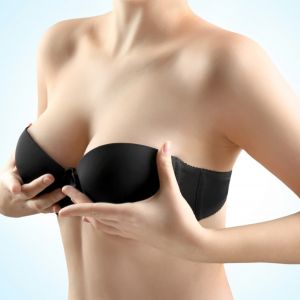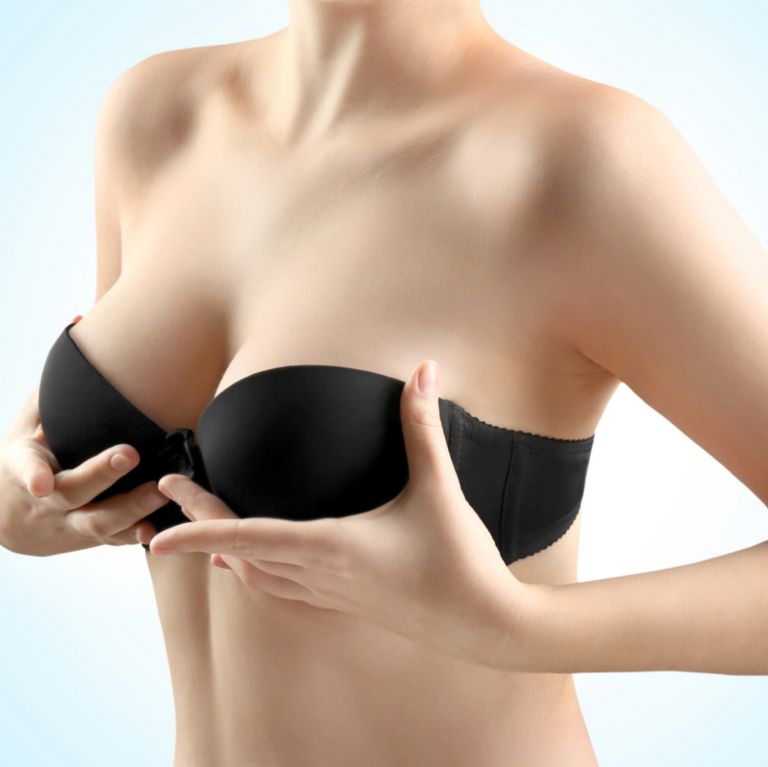 Breast augmentation is one of the most common cosmetic surgeries in the United States. Every year, over 313,000 American women have breast augmentation to enhance their breasts and boost their self-confidence. John Nees, MD, a board-certified aesthetic plastic surgeon with over four decades of experience, provides state-of-the-art breast augmentations in Boca Raton to help you get the breasts and figure you've always wanted. Call Dr. Nees or schedule a consultation online today to find out if breast augmentation is right for you. 
What is breast augmentation?
Breast augmentation, also called mammoplasty or a "boob job," is the surgical placement of implants to change the shape and size of your breasts. Both silicone, saline, and fat-transfer breast implants are FDA-approved for patients over the age of 18. 
Dr. Nees provides thorough consultations to ensure that he understands your desired results and to explain your options so you can make an educated choice about the best type of breast augmentation for you. 
He can also combine breast augmentation with other procedures like breast lifts to deliver your desired results. For example, if your breasts are sagging significantly, you may benefit from a combined breast lift and augmentation to reshape and lift your bust. 
What are the available types of breast augmentation?
There are several breast augmentation approaches as well as types of implants to consider. For example, depending on your specific needs, Dr. Nees may make the incision around your nipple (periareolar), under your breast (inframammary), or in your armpit (transaxillary). 
He can also place implants under or on top of your chest muscles. For example, if you have more natural breast tissue, you may prefer a subglandular (above muscles, but below the breast tissue) placement. However, if you have little natural breast tissue, submuscular placement may provide a more natural-looking result.  
You also need to choose your breast implants. Dr. Nees offers both silicone and saline implants that range in size from 100-1000 cc and are available in a variety of shapes and textures. Most breast implants range between 300-500 cc for an enhanced, but natural-looking result. 
You can choose between round and teardrop implant shapes, depending on your desired results. Also, while silicone implants feel more natural, saline implants allow for more customized sizing as Dr. Nees inflates the implant after it's inserted. 
Textured implants provide a natural, textured feeling and are less likely to shift. Smooth implants often feel softer and reduce the chances of rippling. 
What are the common reasons for breast augmentation?
There are many reasons why you might consider breast augmentation. Some of the prevalent motivations for breast augmentation surgery include:
Dissatisfaction with small breast size

Want to achieve a better-balanced body

Restore shape and size after weight loss, pregnancy, or aging

Address asymmetrical size or shape from natural development, mastectomy, or injury
Additionally, you may feel insecure about the size and shape of your breasts. Some patients feel like their breasts aren't proportionate to their body. Whatever your reason for breast augmentation, Dr. Nees provides expert surgeries to enhance your bust and help you feel satisfied and confident with your appearance. 
Am I a good candidate for breast augmentation?
Before scheduling any surgery, Dr. Nees provides thorough consultations to ensure that breast augmentation is right for you. In addition to performing a physical exam to check that you are healthy and fit enough for surgery, he also talks to you in detail about your motivations for breast augmentation and your expectations. 
An ideal breast augmentation candidate is in good health and doesn't smoke or use other drugs. You realize that breast augmentation surgery recovery can take several weeks and are willing and able to take time off to recover. You should have a generally positive outlook on life. If you're seeking breast augmentation to restore your appearance after a cancer-related mastectomy, you need to be cancer-free
How should I prepare for breast augmentation?
Dr. Nees provides personalized instructions on how to prepare for your breast augmentation surgery. For example, you need to avoid tobacco products for at least a month before your surgery and alcohol during the week before and after your surgery. 
He also provides a pre-surgery physical and lab tests to make sure you are fit and healthy enough for the surgery. Make sure to let Dr. Nees know about any medications, vitamins, or supplements that you take regularly. For example, certain medications thin your blood and increase your risk of bleeding during surgery. 
What should I expect while recovering from breast augmentation?
After your breast augmentation, Dr. Nees bandages your chest. He may leave small tubes in place to allow excess fluid to drain easily. He also provides compression garments that can reduce your swelling and increase your comfort while you recover. 
You have anesthesia during your surgery, so you need to arrange for a friend or family member to drive you home. In most cases, breast augmentation surgery is an outpatient procedure so you can recover in the comfort of your own home. 
Everyone recovers at different rates. You may feel back to normal with a couple of weeks, or you may need more time to get back to normal. Most patients take a week or two off work, so they have time to rest after the surgery. 
Throughout your recovery, you need to avoid lifting, pushing, and pulling heavy objects. You may also find that sleeping on your back or side with a body pillow for extra support is most comfortable while your breasts heal. 
If you're looking for an expert aesthetic plastic surgeon to perform breast augmentation in Boca Raton, call Dr. Nees or make an appointment online today. 
Visit our gallery to see examples of Dr. Nees' breast augmentation procedures. 
Results vary between patients.
Whatever your motivation for wanting to enhance the appearance of your breasts,
Dr. Nees can help. Contact Today!